Leadership
Learn About the Sandia Foundation Board of Directors
Mark Benak
CHAIR
Mark Benak brings 30+ years of experience as an entrepreneur, angel investor, and technologist to the Sandia Foundation. Currently, Mr. Benak is VP of Industry Strategy at Uptake Technologies, Inc.. Uptake acquired his previous company, Asset Performance Technologies, Inc. (APT) in early 2018. Prior to that, he co-founded InLight Solutions, a biomedical device company that develops and markets sensor-based measurement systems for life science applications. He was a staff scientist at the Institute of Fluid Mechanics in the Department of Chemical and Biological Engineering at Friedrich-Alexander Universität Erlangen-Nürnberg, one of the leading research universities in Germany, and served as a research engineer with Daimler-Benz AG in Stuttgart, Germany. He also chaired the board of directors for Incitor (now xF Technologies), a developer of synthetic enzymes for biofuels.
Mr. Benak serves as a board advisor for the Los Poblanos Historic Inn and Organic Farm and was a founding board member and co-chair of the Albuquerque Community Foundation Future Fund. He is currently a 2022 Harvard Advanced Leadership Initiative Fellow. Mark graduated with both his bachelor's and master's degrees in mechanical engineering from Stanford University.
BERNARD "GIG" BRUMMELL
Vice Chair, Chair of Audit Committee
Dean Witter has recognized Bernard "Gig" Brummell as one of the top five branch managers in the United States for his accomplishments as its Albuquerque branch manager. However, before his business career beckoned, Mr. Brummell was set to become a professional baseball player. In 1963, he helped lead the Albuquerque Dukes (the farm team for the Kansas City Athletics) to a first-half championship, before a career-ending injury to his pitching arm after three years with the Athletics led him down a new professional path.
A life-long New Mexican, Mr. Brummell has served on boards of organizations including the Village of Los Ranchos, the Archdiocese of Santa Fe, and the Archdiocese Catholic Foundation.
His involvement with the University of New Mexico is noteworthy for its duration and its breadth. He is a UNM Popejoy Society member, has served on the UNM Alumni Board, and is past president of the UNM Lettermen's Association. He was inducted into the Athletic Hall of Honor in 1999, and now serves on the UNM Athletic Council. Mr. Brummell is a past search committee member for the positions of UNM president, athletic director, and head basketball coach, and was on the UNM President's Advisory Board for presidents Gordon and Frank. He lettered in both baseball and basketball while working toward his degree in business from the UNM Anderson School of Management, and was inducted into the Anderson Hall of Fame. He did graduate work in economics at UNM, and completed the Securities Industry Institute at the Wharton School of Business at the University of Pennsylvania.
Harold W. Lavender, Jr.
Secretary, Chair Investment Committee
Harold Lavender, Jr., employed by Central New Mexico Community College (CNM), serves in a Business and Financial Development role for CNM Ingenuity. Following graduation from the University of New Mexico School of Law and after a brief time in practice, Mr. Lavender moved to Chicago and spent 34 years as a trader and broker at the Chicago Board of Trade. He was twice elected to the CBOT Board of Directors and served three terms on the Executive Committee. He returned to Albuquerque in 2010 and was of counsel at Modrall Sperling and at Montgomery & Andrews and worked with Robert Singer at the New Mexico Law Group. He is now an Inactive Member of the New Mexico Bar.
Mr. Lavender served on the boards of the Bank of the Rio Grande and Quality New Mexico, and as an advisor to New Mexico Community Capital. He is a past president of the University of New Mexico Alumni Association, and is a member of the Investment Committee and Impact Investment Committee of the Albuquerque Community Foundation. He was appointed by the New Mexico Legislature to the New Mexico State Investment Council in 2011, reappointed in 2013 and again in 2019. He serves as the Chairman of the Council Investment Committee.
Jim Dobbie
Co-Chair, Real Estate Committee
Jim Dobbie is executive vice president for Hunt Investment Management, an SEC-registered investment advisor specializing in real estate investment and development. At Hunt, Jim serves as a member of the investment committee and oversees a $300 million portfolio of assets and a $1B development pipeline. Previously, Jim was responsible for the development and management of ABQ Uptown, a 550,000 square foot mixed-use project in the heart of the city. Prior to joining Hunt, Mr. Dobbie was chief operating officer for a Albuquerque based real estate company with office, retail, industrial and land holdings.
Jim has served on numerous boards in Albuquerque and in New Mexico. He holds a bachelor's degree in Philosophy from Southern Methodist University
SUZANNE BARKER
Board of Director
Suzanne Barker manages Barker Properties, a group of family-owned real estate companies. She previously was executive director and director of special projects for the Thornburg Foundation and a partner at Modrall Sperling law firm, practicing business and tax law and trusts and estates law.  She was named a "Super Lawyer" in the Southwest and one of the "Best Lawyers in America" in the area of trusts and estates law. She was also a fellow in the American College of Trust and Estate Counsel. Suzanne also served as Chair of Sandia Foundation's Audit and Finance Committee.
Ms. Barker is active in both the Albuquerque and Santa Fe communities, and serves on the advisory board of directors at the Bank of Albuquerque, N.A. She received her JD from the University of New Mexico School of Law, her master's degree from Stanford University, and she graduated Phi Beta Kappa from the University of Colorado with bachelor's degrees in economics and mathematics.
Ed Garcia
Chair, Communications Committee
Education: B.B.A. Southern Methodist University (SMU) Dallas, Texas, 1990 Albuquerque Academy, Albuquerque, New Mexico, 1986
Ed is the executive chairman of the Garcia Family of Companies which primarily consists of automobile dealerships and real estate holdings. The Garcia Automotive Group owns and operates 12 franchised automobile dealerships in Albuquerque, Santa Fe, and El Paso with over 300 employees and annual retail vehicle sales of 10,000 units. Ed currently serves on the board of directors of Sandia Foundation and the Albuquerque Community Foundation. Education: B.B.A. Southern Methodist University (SMU) Dallas, Texas, 1990 Albuquerque Academy, Albuquerque, New Mexico, 1986.
CAROL GRAEBNER
Board of Director
Carol Graebner is a former business executive and general counsel in the energy industry and financial services sector.
A graduate of Dickinson College, Ms. Graebner received her JD from American University Washington College of Law.  She has served on the boards of the American Heart Association in Houston, Roadrunner Food Bank in Albuquerque, and Assistance Dogs of the West in Santa Fe.
CHRIS PACHECO
Co-Chair, Real Estate Committee
Chris Pacheco is the CEO and General Counsel for Titan Development. Chris has extensive experience in structuring, negotiating, and consummating multi-million-dollar business and real estate transactions. Chris has been recognized in the Best Lawyers in America in the specialty of real estate each year since 2008.
He currently serves as the Rotary Club of Rio Rancho Vice President and is on the Board of Directors for the Rio Rancho Rotary Foundation. He was the previous chair, appointed by Governor Martinez, to the New Mexico Human Rights Commission. Chris also previously served on the Board of Directors for the University of New Mexico Medical Group. Chris obtained his BA from New Mexico Highlands University in 1993 and his JD from the University of New Mexico School of Law in 1996.
Olivia Padilla-Jackson
Board of Director
Olivia Padilla-Jackson is the Vice President for Finance & Operations at Central New Mexico Community College. Olivia is a dedicated public servant with over 20 years of public finance and policy experience at the federal, state and local level. Previously, she held the position of Cabinet Secretary for the New Mexico Department of Finance and Administration, Deputy Director of Finance for the City of Albuquerque. She also worked as a Trader/Analyst at the Federal Reserve Bank of New York, and Director of the New Mexico State Board of Finance and with the New Mexico Legislative Finance Committee conducting economic, policy, and budget analysis. She earned her Bachelor's degree in Business Administration from the University of New Mexico and a Master's degree in Public Policy from the University of Michigan.
Cynthia Schultz
Board of Director
Cynthia K. Schultz is CEO of Bradbury Stamm Construction. She grew up in construction, and takes a significant interest in all projects, ensuring resources are appropriately allocated and client expectations are met. Ms. Schultz joined Bradbury Stamm in 2000, working in numerous roles in the company from project engineer to estimator before assuming leadership of the company.
In 2012, she was named one of New Mexico's prestigious "40 Under 40." Ms. Schultz is a member of Commercial Real Estate Women-New Mexico, on the board of the United States Green Building Council-New Mexico, and is a former board member of Associated General Contractors of New Mexico.  Her bachelor's degree is in Economics from the University of Chicago, and her master's degree is in Construction Management from Arizona State University.
Ken Marvel
Chair, Governance Committee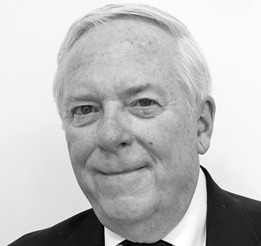 Ken Marvel is the co-owner and chief executive officer of LewAllen Galleries located in the Railyard Arts District in Santa Fe.  LewAllen is one of the region's oldest and largest galleries of fine art, specializing in contemporary and modern painting and sculpture.
Prior to acquiring LewAllen in 2003, Marvel was a Dallas-based entrepreneur, businessman and lawyer. He was a corporate mergers and acquisitions law partner with a major Dallas law firm, and later served as president and part-owner of a large privately-held international design and marketing holding company. He has also been an investor and partner in private equity and real estate ventures and served as Honorary Consul for the Republic of Korea for northern Texas.
He is the immediate past president of the Board of Trustees of the Santa Fe Chamber Music Festival and now serves as a member of its Executive Committee and Endowment Board.  He is a past-member of the Board of Trustees of Dickinson College. Mr. Marvel received his BA in Philosophy and Political Science from Dickinson College, and his JD degree from Harvard Law School.
James B. Lewis
Board of Director

James B. Lewis served in federal, state and local government for 38 years, including three terms as State Treasurer and two terms as Bernalillo County Treasurer. Prior to that, he served in the U.S. Army Military Police. He also held the position of Assistant Secretary of the U.S. Department of Energy, overseeing the Office of Economic Impact and Diversity.
Mr. Lewis was Chief of Staff to Governor Bruce King. He was also Chief Operating Officer for the City of Albuquerque and City Administrator for Rio Rancho. Mr. Lewis' educational qualifications include a Masters Degree in Public Administration, a B.S. Degree in Education, and a B.S./A.S. Degree in Business Administration.
Larry Lujan
Board of Director
Under Larry's guidance, the Manuel Lujan Agencies (MLA) quadrupled in size, becoming the largest independent agency in New Mexico, helping 2,000 local businesses. In 2013, MLA became part of HUB International, the 9th largest brokerage in the United States. In addition to his experience running a large entrepreneurial company, Larry is a managing partner of the Canyon Club, and has served as President of Columbine Insurance Company, a captive insurance company owned by a large group of agencies in the western United States.
Larry is currently serving on the boards of the Santa Maria el Mirador Foundation, Albuquerque Hispano Chamber of Commerce, New Mexico School for the Arts, Youth Development Inc. Foundation Board, and the New Mexico State University Foundation Board.  Larry earned his B.A. in Management and Marketing from New Mexico State University while playing on the NMSU golf team. He is the recipient of the NMSU James F. Cole Memorial Award for Service.
Douglas M. Brown
UNM Representative and Board of Regent's Chair
Douglas M. Brown is a recognized financial leader with many years of banking and finance experience, currently as the head of Brown and Brown Ventures. Brown was previously appointed to the UNM Board of Regents in 2003 and served on the board until he was appointed State Treasurer of New Mexico in 2005, where he achieved the state's first AAA rating from Standard & Poor's. He served as the Dean of the UNM Anderson School of Management from 2009 to 2014 and was awarded the title of Dean Emeritus upon retirement. Other previous positions include Trustee of Stanford University, CEO of Tuition Plan Consortium, CEO of Talbot Financial, CEO of ABQ Bank, and EVP of Wells Fargo Bank. In 2013, Brown was named Top CEO of the Year by Albuquerque Business First, and in 2015 was awarded the Distinguished Leadership Award by Leadership NM.
Brown has been active in the non-profit sector as well, serving on over fifty boards of directors including chairing twenty of them. Locally, his chairmanships have included the United Way, Albuquerque Academy, Albuquerque Community Foundation, Anderson Foundation, and Santa Fe Chamber Music Festival. Brown holds a Bachelor's and an MBA from Stanford University. Doug Brown has also served on 14 boards and commissions for the State of New Mexico.
RIIS GONZALES
President & CEO
Riis Gonzales is the president and CEO of the Sandia Foundation. Prior to joining the Sandia Foundation, he served as executive director for the New Mexico School for the Arts-Art Institute. During his time there, he secured both a location and multi-million dollar funding for its permanent Santa Fe campus. Mr. Gonzales began his career in higher education at New Mexico Institute of Mining and Technology in Socorro, New Mexico, and then called Las Cruces home during his tenure at New Mexico State University, where he served in several capacities. His last position at NMSU was vice president for development, with responsibility to manage the NMSU Foundation's successful $225 million campaign. Mr. Gonzales also served six legislative sessions for the New Mexico State Senate as  chief-of-staff and analyst for New Mexico's Senate Education Committee.
Mr. Gonzales volunteers as a youth basketball coach, and has led exceptional young players from Española, Rio Rancho, Albuquerque, and Santa Fe to national Amateur Athletic Union championships. He received his bachelor's degree from the University of New Mexico and his master's degree in Communications from New Mexico State University.
VADEN BALES
Board of Director Emeritus
Vaden Bales is with the Tulsa, Oklahoma law firm of Hall Estill, focusing on mergers and acquisitions, corporate governance, general corporate matters, and commercial real estate. He lived in Albuquerque from 1997-2008, working first as CEO of Wrangler Properties, LLC and then as chief operating officer of Titan Development.
While in Albuquerque, Mr. Bales served on the boards of the Greater Albuquerque Chamber of Commerce (vice chair), the Central New Mexico Community College Foundation (president), the Rio Rancho Economic Development Corporation (chair), the Rio Rancho Chamber of Commerce, and WESST Corporation (chair). He currently serves on the board of trustees of the Gerald R. Ford Presidential Foundation formerly served as a Trustee of the the Hazelden Betty Ford Foundation (Executive and Governance Committees). He received his undergraduate degree from the University of Tulsa and his law degree from Washburn University School of Law. Mr. Bales is admitted to the state bars of Kansas and Oklahoma, and to the bar of the United States Supreme Court.
JOHN PEROVICH
Chair Emeritus
Native New Mexican John Perovich is president emeritus of the University of New Mexico. He served as a navigator in the U.S. Army Air Corps during World War II, and then began his career at UNM in 1946 as a student assistant, moving on to purchasing agent, comptroller, vice president for finance and administration, and—finally—president. He retired as president of UNM in 1985.
Mr. Perovich joined the trustees of the Sandia Foundation in 1960, and became chair in 1968—a position he held for 48 years. He also serves on the board of the Hibben Foundation. Mr. Perovich received his bachelor's degree in Business Administration and his MBA from UNM, and was awarded an honorary doctor of law degree from Dickinson College.
View video about John Perovich below: